PROLOG Supply Chain Conference 2019


February 14th in Tallinn, Swissotel Tallinn
The central theme running through the PROLOG Supply Chain Conference is planning. International and local professionals will share their experience and provide examples of planning secrets hidden in supply chains. The speakers' lineup includes current and former executives of multinational corporations as well as senior managers of large Estonian companies.
---
STATEMENT OF THE PROGRAM MANAGER
We are inviting you to the PROLOG Supply Chain Conferences where we will be presenting world trends, offer best practices and provide opportunities for networking. 
Why are we doing this? 
The Supply Chain Conference supports the main mission of PROLOG: to increase the competitiveness of Estonian enterprises and, through that, the whole Estonian economy through sharing of professional knowhow and best practices in purchasing and supply chain management.
Why SCM Conference?
The vision of the PROLOG Supply Chain Conference is to be a forum that brings together top corporate executives and senior professionals in supply chain, purchasing and logistics management.
It's an event where purchasing and supply chain experts can present their ideas and values to business executives. In addition, it is also a place where a business executive can be proud of the achievements of his or her purchasing or supply chain manager. I am confident that we must raise the potential of purchasing supply chain management and awareness also in the future which is why we try to open up opportunities in supply chains sharing of experience by local and international speakers.
Our speakers include current and former executives of multinationals, as well as top professionals of large Estonian enterprises.
I hope to see you all in the PROLOG Supply Chain Conference so that we can share together the best practices in purchasing and supply chain management.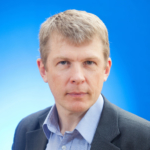 Peep Tomingas
Managing director of the Estonian Purchasing and Supply Chain Management Association PROLOG
Program manager of PROLOG Business Conference
---
TARGET GROUP
Top executives from industrial, logistics and trade enterprises – owners, board members and chief executive officers. In addition to business executives, the conference is targeted at decision-makers in enterprises who are responsible for the supply chain, purchasing, procurement and logistics.
---
PARTICIPATION FEE
• 3 or more participants, price per participant 239€ + VAT
• 2 or more participants, price per participant 269€ + VAT
• 1 participant fee is 299€ + VAT
Registration
---
MORE INFORMATION AND QUESTIONS
Peep Tomingas / +372 56103600/ peep.tomingas@prolog.ee
---
PROGRAMME
08:30 Registration and morning coffee
09:00 Conference opening words. Moderator of the day and Peep Tomingas, member of the board of PROLOG
FUTURE TRENDS
09:10 What skills and knowledge does supply chain management need in the future? European Institute of Purchasing Director and Dean Bernard Gracia
Gracia sets out global trends in the economy and technology, and builds on them a profile of skills and knowledge needed for future supply chain management. From his presentation, we will learn what we need in supply chain management in the future and from where and how the necessary knowledge can be acquired.
9:50 The role and perspective of air transport in the supply chain. Mika Seppälä, Sales and Operations Manager at Lufthansa Cargo
Air transport has so far been used as the fastest transport option. However, competing transport modes are also becoming faster and faster. One of the world's largest airline Lufthansa Cargo Head of Sales and Operations in Finland and the Baltic States Mika Seppäla discusses the role of air transport in supply chains. The presentation helps to decide whether air transport only solves the mistakes made in planning, or the use of an airplane is a conscious choice.
10:30 Coffee break
WORLD'S BEST PRACTICES AND LESSONS LEARNT
11:00 Best Planning Practices. Heikki Lahtinen, DEN Group Supply Chain Strategy Manager
Lahtinen's presentation get know his experience of planning in his construction project management company DEN Group, where he acts as a strategy manager in the supply chain. DEN Group offers a full-service solution for real estate that includes designing, building, renting and life cycle services for homes and multifunctional spaces. The presentation provides examples of how digitization contributes cooperation opportunities in the supply chain, how to build supply chains in foreign countries, but also a number of other practical examples of a home manufacturer's international logistics in a construction project.
11:40 Andres Sampka, Supply Chain Manager, Cleveron AS
How to implement strategic sourcing in organization and in supply chain in order to create innovative products?
12:20 How to create an effective supply chain strategy for your business? Dr Muddassir Ahmed, Supply Chain Manager and Expert
In speech Dr. Ahmed will cover how to create a supply chain management strategy that is integrated to other business functions – production, sales, financial management, etc. Such a strategy increases the organization's ability to reduce waste, improves predictability in the supply chain, creating greater value for the customer. The presentation includes examples of tactics and key activities for drawing up and implementing a strategy.
13:00 Lunch
NEW APPROACH
14:00 What are the most common findings from Estonian businesses digital audits? Indrek Sabul, Digital Expert of Columbus Eesti AS
With the support of Enterprise Estonia, the level of digitization and automation of industrial enterprises has been audited. Based on the first audits, Indrek Sabul from Columbus Estonia summarizes the main shortcomings of digital auditing in Estonian industrial companies. Sabul`s presentation also provides advice on how companies can address the identified shortcomings.
14:30 How does Statistics Estonia use real-time data for use? Deputy Director General of Statistics Estonia Andres Kukke
Estonian Statistics Depart is revolutionizing. Their plan is to connect the business software of companies with the data collection of Statistics Department of Estonia. Andres Kukke talks in his presentation how to develop trustful cooperation between companies and Statistics Estonia in order to collect real-time data and share operational statistical information that enables better management decisions.
15:00 How to Plan a Buy and Sell Supply Chain at Amazon Marketplace?  Mihkel Moosel, Founder of Digital Merchant
Amazon is talked about as an unlimited online webshop for the individual buyers. Less is said about Amazon as a global sales channel where sellers can be both private individuals and companies offering their own production. But Amazon can be a ground for intermediators who help manufacturers market their product. Mihkel talks about how to use Amazon's marketplace and analytics to grow business and global sales. He introduces opportunities how to plan the purchase/sales chain at Amazon Marketplace, how to find products that are in demand and how to organize the manufacturing and packaging of these products in Asia. The most challenging questions will also be answered: how to ensure the quality of the product being sold, how to secure of availability and customer satisfaction in situation where you never come across your own product.
15:30 Summing up the whole day. Discussion with participants.
16:00 PROLOG Reception – Festive reception with wines and snacks. Reception Manager, PROLOG Chairman of the Board Tõnis Hintsov
17:30 -… Networking continues
---
PARTICIPATION FEE
• 3 or more participants, price per participant 239€ + VAT
• 2 or more participants, price per participant 269€ + VAT
• 1 participant fee is 299€ + VAT
Registration
---
MORE INFORMATION AND QUESTIONS
Peep Tomingas / +372 56103600/ peep.tomingas@prolog.ee
---